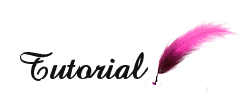 Let's find out more about the fun world of sentences, specifically,
clauses
. If writing is your passion, then having a solid knowledge of what makes a sentence work and what doesn't will separate your writing from the rest.
Different Types of Clauses
Sentences may contain these different types of clauses:
Phrase
A phrase is a group of words that lacks a subject, a verb, or both. Phrases cannot stand alone; they add information to the sentence.
Examples:
to the store
in a hurry
past the window
Independent Clause
An independent clause is a group of words that consist of a subject and a verb but depends on another clause to complete the thought. A dependent clause begins with a connector (or subordinator): i
f, when, because, although, since, which,
or
that
– and prevents the sentence from standing alone.
Examples:
because I was late
when they arrived
since we're here
Next week we'll take a look at what joins clauses—conjunctions. See you then!
Source: Grammar Done Right!