It's time for a Spelling Challenge! So, grab a sticky note and a pen and write down the correct spelling for the words below. Remember …
NO PEEKING!

1. guteral
2. septagenarian
3. tableau
4. fourty
5. cooly
6. preferrable
7. annoint
8. saavy
9. carberator
10. ingenous
If you spell all ten words correctly, you get the beautiful sparkling gold glitter star!

Good Luck!



ANSWERS:
1. guttural
2. septuagenarian
3. tableau
4. forty
5. coolly
6. preferable
7. anoint
8. savvy
9. carburetor
10. ingenious
How did you do? It's been a while since I slipped in a word spelled correctly – did you catch it?

Whether or not you got the gold star, everyone gets this spray of PURPLE glitter stars, representing a little of the famous CCP HAPPY for your efforts!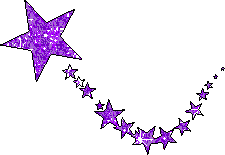 Have a HAPPY day!