"I awoke this morning with devout thanksgiving for my friends, the old and the new."



~ Ralph Waldo Emerson ~
There will be no posts this week on CCP. I will be having a rather busy week in preparation of the holiday, and with all details yet to be worked out, things are rather unpredictable at this point.
I'm hoping to be able to take a moment here and there to peek in on things!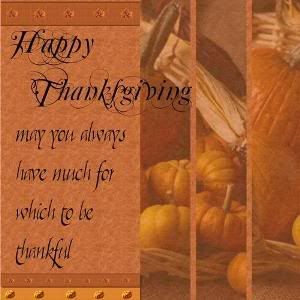 ~ Treasure the time with family and friends ~
Enjoy and celebrate the festivities of Thanksgiving!

Blessings to you all!
~ Crystal ~