It's Fun Friday's Spelling Challenge! And, at the very end of this post are the words that were misspelled in yesterday's Thorough Thursday challenge.

Do you have your sticky note and pen ready? Great! Let's get started! Write down the correct spelling for this week's words. As usual the answers are listed below.



NO PEEKING!


1. athiest
2. bellweather
3. concensus
4. dumbell
5. exhilerate
6. hierachy
7. innoculate
8. liason
9. occurrance
10. pronounciation
BONUS WORD
perogative
Now lets see if you can add to that collection of virtual stars you have!
As you know, If you spell all 10 words correctly
you get a sparkling GOLD star! (Isn't it pretty?)





If you spell the bonus word correctly
you get the prized, very special, much coveted and very beautiful
Crystal Clear Proofing PURPLE star!




For spelling all the words, including the bonus word correctly
you get a GOLD AND a PURPLE star!
(And you ROCK!)
ANSWERS:
1. atheist
2. bellwether
3. consensus
4. dumbbell
5. exhilarate
6. hierarchy
7. inoculate
8. liaison
9. occurrence
10. pronunciation
BONUS WORD:
prerogative
So? How'd you do this week? How many of those stunning stars do you get to add to your collection? To those of you who earned stars...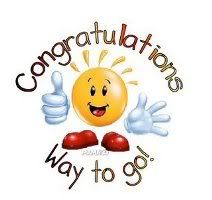 Here is yesterday's Thorough Thursday post in its entirety, with the errors corrected and highlighted in red.


*******************************************************************************
Early History
The practice of making extra copies of manuscripts goes back to ancient times; in Rome there were booksellers—Horace mentions the Sosii, who were
apparently
brothers—and the copying of books by trained slaves reached considerable
proportions
. With the introduction of printing into Europe in the middle of the 15th century, book
publishing
sprang into lively
existence
. The author, the printer, and the publisher of a work were sometimes all the same person, as in the case of members of the Estienne family in France in the 16th cent. The
differentiation
of printer, publisher, and bookseller appeared early, however, as patrons of
literature
had books printed for distribution and booksellers had their printing done by others to meet the growing demand.
The
Emergence
of Publishing Houses
The first
important
publishing house (1583–1791) was that of the Elzevir family in Holland. The Elzevirs were businessmen rather than scholars, and the business of bookselling grew as literacy increased.
Concurrently
, printing, publishing, and bookselling
spread
learning across the West. Religious
controversy
bred polemics, and arguments printed in broadsides, pamphlets, and books were handed out
zealously
and bought eagerly by
partisans
. An interest in knowing the future also increased the amount of literature issued by bookseller-publishers, and
almanacs
and the like were issued for the wider public.
*******************************************************************************
Between the Spelling Challenge and the Thorougness Challenge, you all deserve a little recognition! So let's spread some of that famous Crystal Clear Proofing HAPPY and award everyone for their efforts with the fun, new SMILEY STAR!

And wishing you all a very