Hey! What's the Spelling Challenge doing here on
Monday
? I decided to test your spelling skills at the beginning of the week rather than at the end! So let's get those brain cells all fired up and see how you do! Get your sticky note and pen, and write down the correct spelling for the ten words below.
NO PEEKING!

(Still loving this little peeking furry!)
1. falascious
2. drunkeness
3. subpeona
4. peurile
5. irrascible
6. deterance
7. viscious
8. afficianado
9. rhythym
10. tarrif
If you spell all ten words correctly, you get the beautiful sparkling gold glitter star! Good Luck!





Whether or not you get your star, everyone gets this spray of PURPLE glitter stars for your efforts! It just wouldn't be right not to have purple stars as part of the Spelling Challenge, now would it?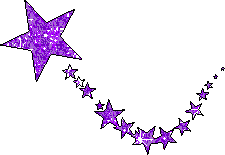 ANSWERS:
1. fallacious
2. drunkenness
3. subpoena
4. puerile
5. irascible
6. deterrence
7. vicious
8. aficionado
9. rhythm
10. tariff
Keep a smile on your face, spread some HAPPY, and